50 PESEWES COMFORT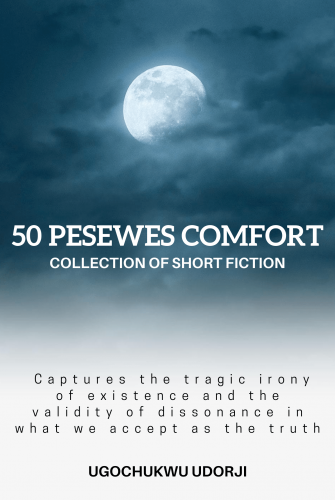 Summary
A collection of two short fiction, 50 PESEWES COMFORT and IN LIEU OF A LESSON narrates the tragic irony of existence and the chasm of history.
The mirage and fragility of happiness and the role of the storyteller in holding society in check. Rich in human experience, it highlights the validity of dissonance in what we have come to accept as the truth.
Get a copy for an illuminating read on the importance of duality.
Author: Ugochukwu Udorji
Pages:
Published: 2019